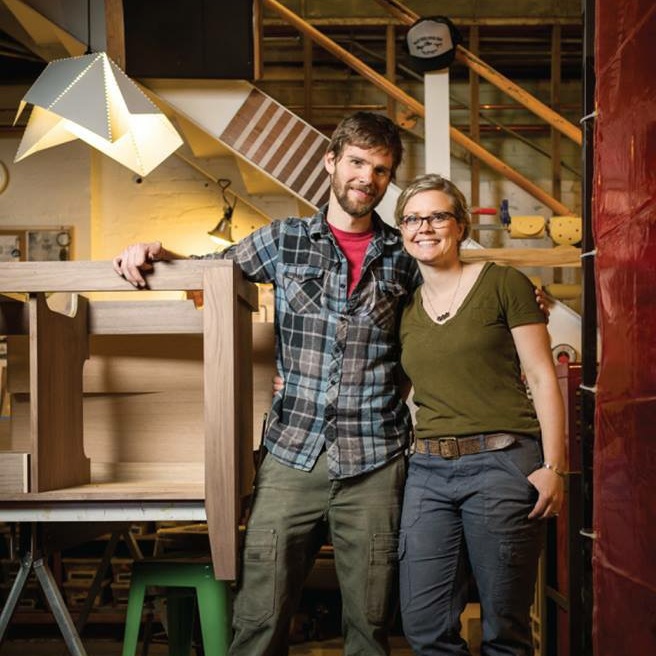 Hi, we're Nate and Erin, the husband/ wife duo behind Tandem Made. We met in the wood shop in college and have been inseparable in design and life ever since.
Tandem Made is a design/ build studio focusing on furniture and home goods. Each piece is handmade in Minneapolis by us. We've combined our skills and interests to make work that is thoughtful, innovative and truly Tandem Made.
Connect with us via email, we look forward to hearing from you!
info@tandemmade.com
View our products in person:
Walker Shop
725 Vineland Pl, Minneapolis, MN 55403
(612) 375-7633

Mitre Box
213 N Washington Ave, Minneapolis, MN 55401
(612) 676-0696

Gallery 360
3011 W 50th St, Minneapolis, MN 55410
(612) 925-2400
Interested in carrying Tandem Made products in your shop or online store? We're always on the search for qualified retailers- Email us to start a conversation.